Cisco Certification Courses
Certification-focused training
Entry-Level Cisco Training
Cisco networking training at this level typically includes fundamental networking topics like routers and switches, IP addressing and subnetting, VLANs, and Cisco network models. Training for Cisco beginners covers the Cisco IOS, L3 switching, and device management. This level of Cisco training is aimed at developing the knowledge and skills needed by entry-level network technicians and engineers.
Professional Cisco Training
Cisco networking professionals should expect to learn how to leverage software-defined networking (SDN) using Cisco's ACI solution. Cisco networking training at this level also typically includes learning Cisco's Unified Computing System (UCS), including how to administer it and configuring storage. Professional-level Cisco networking courses also start to cover specific areas like collaboration technology and the cloud.
Expert Cisco Training
Networking training at this level for network administrators and engineers typically focuses on supporting enterprise networking infrastructures. Seasoned networking professionals should expect to learn how to design enterprise-grade networks from the ground up, implement enterprise switching solutions, and configure VLANs on various security platforms. At this level, networking courses will cover specific technologies like collaboration.
More on our blog
Coming Soon: New Cisco CCNA Training!

Cisco is shaking things up cert-wise in 2020. Know what to expect and get ready to crush the new CCNA certification exam using new training from our expert-Cisco trainers!

This Week: New Cisco Exams

Earlier this year, Cisco announced big changes to its certification program starting in 2020. Be prepared for the new era of Cisco certification.

Why Have a New CCNA?

In rare cases, it makes sense to fix things that aren't broken. Here's the reasoning behind Cisco's revamp of its wildly popular CCNA certification.
More on our YouTube channel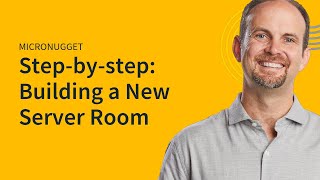 Beyond CCNA: Into the Server Room with Jeremy Cioara
In this video, Jeremy Cioara covers the fastest and most effective ways to learn the technical, applied knowledge needed for IT careers. There is a chasm with institutional knowledge from college and certifying courses on one side and real-life ability on the other -- here's how to bridge it.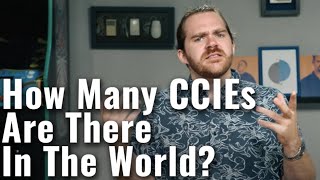 How Many CCIEs Are There In The World?
In this video, Asher covers a topic that is on the mind of a lot of network engineers: How many CCIEs there are in the world. Because CCIEs are numbered sequentially, you'd think it's easy to pinpoint the number of CCIEs in the world, but it's not that straightforward. Asher comes up with a broad estimate and explains how he came to this number.
Cisco Skill Courses
Job-focused training
CBT Nuggets Cisco training covers the skills networking professionals of all levels need to be successful. Every Cisco training video includes embedded quiz questions to engage learners and ensure the retention of key Cisco topics. CBT Nuggets subscriptions include access to unlimited IT practice exams, many of which are for popular and highly valued Cisco certifications.
More on our blog
Cisco vs. Juniper

We spent this week addressing the friendly competition between Cisco and Juniper networking products. We explored the pros and cons of each vendor, and how you can use their amazing products to meet your networking needs.

How Does Cisco ACI Compare to Cisco DNA?

In 2017, Cisco introduced the DNA product line, touting it as an IBNS (Identity Based Networking Services) product. We're taking a look at whether Cisco realized its vision  — and whether it's worth an upgrade.

Changes in Cisco's Data Center

Data center technologies are constantly evolving. This year, Cisco is making some major changes to how you can get certified to work in a data center. It's time to get in the know about what has already happened, as well as what's about to happen
6 Reasons Why Cisco Networks Rock

Cisco still dominates the industry as the premier networking vendor for enterprise solutions. We explore how Cisco continues to prove its value, as well as why we expect Cisco to carry on crushing the competition.

Networking Wars: Cisco vs. Juniper

The battle is on. We explore the pros and cons of two industry giants in the world of networking. We compare and contrast Cisco and Juniper in a friendly competition to find out which network comes out on top. Are you a member of the scrappy networking Rebellion or part of the Empire?

Could Ubiquiti Replace Cisco?

Cisco isn't always better by default. Ubiquiti is cheaper, easier to use, and often powerful enough for smaller networks. There are a lot of Ubiquiti fans out there. Here's why Ubiquiti can be a replacement for Cisco.

Network Battle Royale: Cisco vs. Juniper vs. Check Point

Get ready. We're putting three networking powerhouses head to head to determine which is the best match for your network security needs. Each has a loyal following and their pros and cons, so the choice is yours.

Networking Basics: Configuring Extended Access Lists on Cisco Routers

Access lists, also known as access control lists, are configured on routers and used to regulate traffic entering and exiting networks. Access lists can be configured for all routed network protocols such as IP. Learn more about them and how to configure them!

Networking Basics: How to Configure Policy-Based Routing on Cisco Routers

Policy-based routing (PBR) is a technique used to make routing decisions based on policies set by network administrators. Here's a look at how it works and how you can configure it on your network(s). 

Networking Basics: How to Configure Standard ACLs on Cisco Routers

An access control list (ACL) is an ordered list of rules used to filter traffic. Each rule states what's permitted or what's denied. Here's a look at how to configure ACLs on Cisco Routers. 

What 2020 May Hold for Cisco

Could Cisco be eclipsed like IBM? They have their finger on the pulse of each of these technologies, which will carry them into 2020 and beyond.
More on our YouTube channel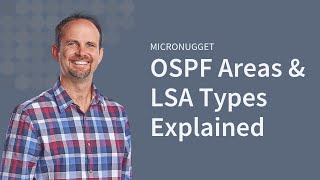 MicroNugget: Cisco OSPF Areas & LSA Types Explained | CBT Nuggets
In this video, CBT Nuggets trainer Jeremy Cioara explains Open Shortest Path First (OSPF) areas and Link State Advertisement (LSA) types. This is a blisteringly fast introduction to OSPF Areas and LSA types, crucial and complicated topics if you're dealing with OSPF configurations.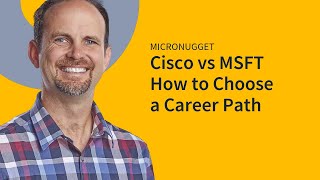 Cisco vs. Microsoft: From a Cisco Expert
In this video, Jeremy Cioara covers one of the most fundamental questions an IT professional has to consider: when you're choosing a career path, do you go down the Cisco or Microsoft road? Jeremy explains the factors that went into his decision and outlines what you should consider.
Cisco
Networking is the bedrock of the IT industry and modern technologies, and Cisco is the undisputed global leader in routing and switching hardware and software. As a networking professional, you'll be hard pressed to spend your entire career never having touched Cisco equipment. Their equipment is everywhere.
Cisco training is designed for networking professionals who are looking to increase their value and assume higher levels of responsibility. It not only validates proficiency building and maintaining Cisco networks. Cisco training also validates core networking skills and knowledge. That's why it's the gold standard for networking training.